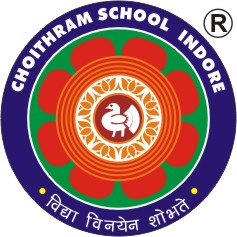 The mono depicts Indian culture and heritage, reflections of which are to cast a child as he/she grows and matures in this institution. The inset swan is the vehicle of Goddess Saraswati; the epitome of learning and knowledge. The swan is encompassed by a blossoming lotus, which is the seat of Goddess Saraswati and is also the national flower of India.
Eight petals surround the lotus highlighting the value system of the Indian culture. The petals are bound together by rings, which symbolize the five elements – air, sky, water, land and fire. The outer rims of the petals signify knowledge leading to character formation. The shape of the mono is like a wheel, depicting motion and progress. The lower part of the mono carries the message that the beauty and value of knowledge lies in humanity.
Empowering young minds, inculcating a sense of belongingness and team spirit by honing their innate potential in a positive, safe and welcoming environment
बात हो चहुंमुखी विकास की, छूना हो ऊंचाई आकाश की, पंख हों विचारों के स्वतंत्र जहाँ, मिलती है भावनाओं को उड़ान यहाँ।
We aim to create a joyful, friendly atmosphere in a stimulating environment, where learning is a pleasurable activity and the flame of positivism is kindled to bring about an integrated individual who has a strong belief in himself.
'Children at the Heart of Everything We Do'
Believing that every child is unique and endowed with hidden talents which need to be tapped, we at Choithram offer our children multitudinous opportunities and a healthy environment to excel and reach their acme.
'We believe in enjoying the learning together'