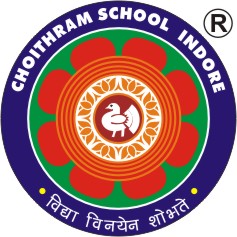 Fee Breakup & Bus Rules
1. LAST DATES FOR PAYMENT OF FEE (TUITION FEE & BUS FEE):
TUITION FEE:

Installment

First

Second

Third

Fourth

Due Date

June 10,2022

September 10,2022

December 10,2022

February 10,2023

Late Fee w.e.f.

June 20,2022

September 20,2022

December 20,2022

February 20,2023

Amount

Rs. 20,000/-

Rs. 20,000/-

Rs. 20,000/-

Rs. 18,650/-

BUS FEE:

| | | |
| --- | --- | --- |
| Installment | First | Second |
| Due Date | June 10,2022 | December 10,2022 |
| Amount | Rs 9000/- | Rs 9000/- |

2. Fee may be paid at any of the listed branches of HDFC Bank on all working days between 10.00 am to 2.30 pm through cash, cheque, D.D. or Banker's Cheque in favour of Choithram School, payable at par at Indore.

Collectorate, Manik Bagh, Palsikar Square
Trade House, South Tukoganj
Cloth Market, Jawahar Marg, Rajmohalla
Vijay Nagar, Ankur Alley, Sch. No. 54
56 Shops, Race Course Road, Commerce House
Annapurna Road, Bhawanipur Colony
Kanadia Road, Shehnai, 2, Kanadia Road
Navlakha, BCM City, Navlakha Square, A.B. Road
Airport Road, Mohta Bagh, Airport Road
(Applicable charges to be added for outstation cheques)

3. Fee may be paid online through the link https://cs.rayninfolabs.com/ or can be Transferred to HDFC Bank, Account No.: 50100020117600 and IFSC Code: HDFC 0002000
4. If payment is made by cheque, the challan book should be duly filled in before presenting it to the bank
5. In case the cheque is dishonoured, fee must be deposited through NEFT, with bank charges as charged by bank.
6. No deduction is made in the fee for the absence of children.
7. One month's notice is to be given before withdrawing a student.
1. Bus facility is available as optional. It is to be availed for the whole session and not for any part thereof. Only those who wish to avail it for the whole session should take it, otherwise no refund will be made.
2. This facility is provided on a yearly basis to desirous students, on payment, provided the student's stop is on route decided by the school. No new bus stops are provided.
3. It is the responsibility of the parents to see that the children are made to board the bus and are escorted home on their return journey, in the afternoon, from the respective bus stop.
4. If there is no one to pick up the child (of class Nursery to class III in particular) at the bus stop, the child will be brought back to the school and either of the parents will have to come and escort the child home. This will be FOLLOWED STRICTLY.
5. No request from parents to drop their children at a bus stop other than the one allotted will be entertained. No student will be allowed to board any other bus except his/her regular one.
6. Parents must send an application duly addressed to the Executive Officer in case there is a need to change the bus stop for few days or permanently. The application should clearly state the reason for change.
7. The parents must send a letter of authority in case they are unable to collect their ward from school whenever the child needs to go home earlier than the usual time. The letter should state the name and relation of the child with the person who comes to collect the child along with the signature and photograph of the mentioned person.
8. If the school buses are not on their rounds for picking up the children from their bus stops, please take it that the school is observing a holiday due to certain unforeseen circumstances.
9. Students using their own conveyance for coming to school must strictly adhere to regular school timings.
10. Request for change in bus stops/routes will not be entertained.