Photography Club
Many a times children pick up the camera to click something of interest to them but wish to develop their interest further.  The Photography Club allows students to use photography as a medium to creatively express themselves!
Photography Club Exhibition
January 31, 2020
The Photography Club displayed photographs on the theme 'Flora and Fauna' clicked by students of classes VI to X in an exhibition on January 31, 2020. Trustees of T. Choithram Foundation from Dubai witnessed the exhibition and appreciated the efforts of the budding photographers.
Movie Notches First Prize
August 31, 2019
Students of the Photography Club prepared a movie for 'International Lucknow Fest: Inter School Event for History and Civics' held at Lucknow from August 31, 2019 to September 3, 2019. The movie titled 'World Unity: From Vision to Action' won first prize while competing with more than 70 schools across the globe.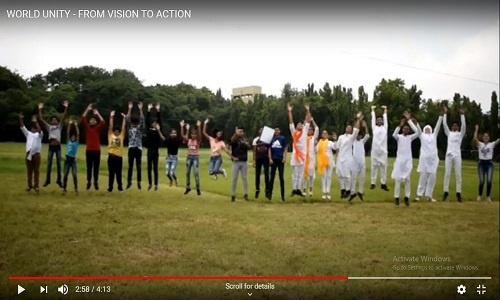 SEWA Project
June – January 2019
With the vision to make the world more beautiful through the eyes of camera, students of the club clicked the images in their respective club periods on the following themes –
Peeling off and Pile photography, Optical Illusion, Micro, Abstract, Still life, Surreal and Infra-red photography, Product photography, Texture and Leading line photography, Neon architecture and Indoor photography and Sun dried objects photography. The club collaborated with the other clubs and visited slum area and old age home to capture vivid images. To discover, develop, and express their creativity, the photography enthusiasts of the club covered the Annual Athletic Meet from the inaugural ceremony to the culmination ceremony, Health Mela organized by Health and Wellness club, Awareness Rally for environmental conservation organized by junior school students and morning assembly presentations. Students also clicked the pictures of the guest speakers in different subjects. The activities conducted by the club sharpened the photographic skills of the students.